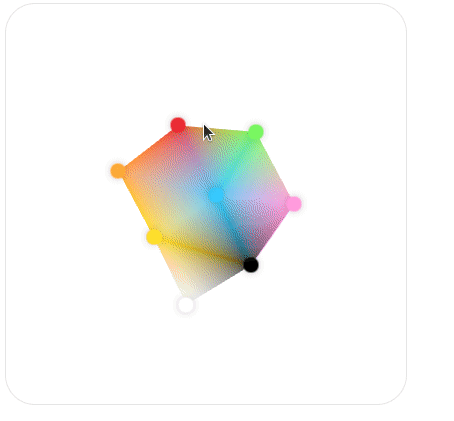 Poulette is a proof of concept for a color mixer interface.
Play with the demo
Comments on HackerNews
Sources on Github
Features
- Select an existing color by clicking on a point.
- Click and drag on the palette to create a new color.
- Organize the palette by dragging the points around.
- Remove an existing color by dragging it outside of the component.
- Deleted colors appear in a list an can be re-introduced.
The the colors can also be arranged in more familiar configurations: